english text further down, after the third image…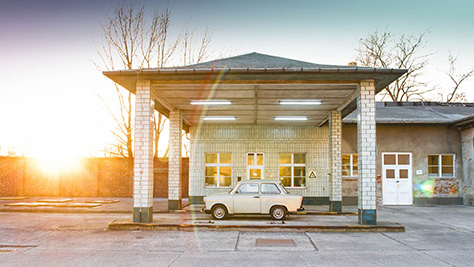 am Mittwoch dem 29.April ab 19h00 bei uns auf dem Gelände
– und während des Gallery Weekend – 1.- 3. Mai 2015, 12-18 Uhr
---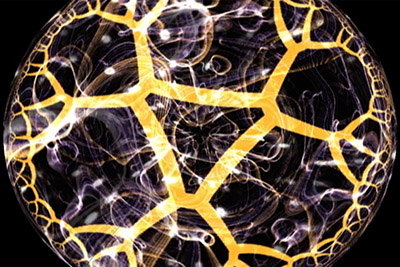 black flamingo präsentiert noisy lines by LiCHTPiRATEN
tankstelle
black flamingo zeigt am 29.4.2015 ab einbruch der dunkelheit noisy lines, eine audio-visuelle installation der lichtpiraten.
am gallery weekend wird eine dokumentation der installation zusehen sein.
www.blackflamingo.eu
www.berlin-artist.info
---
gallery weekend spezial:
haubrok foundation
einsatzleitung / garage 50 / kasino
florian pumhösl – zeichnungen
david claerbout – the quiet shore
mathias poledna – untitled (animation drawing)
unlimited – john smith – the girl chewing gum, 1976
dennis loesch – SK N E ST SSE , 2015
(archiv oskar-von-miller strasse 16, dennis loesch / michael s. riedel, 2000-2003, 2007)
weitere arbeiten aus der sammlung haubrok sind auf dem gelände der FAHRBEREITSCHAFT zu sehen.
www.haubrok.org
eröffnung: 29.4.2015, 19-21 uhr
---
ausstellungen in der FAHRBEREITSCHAFT
1.-3.5.2015, 12-18 uhr (abweichend angegeben)
---
the tower is present – jeremie maret – pförtnerhaus
die zürcher galerie the proposal präsentiert sich ein erstes mal in berlin. das neue gästehaus mit dem titel the tower und das galerie konzept wird im pförtnerhaus der FAHRBEREITSCHAFT vorgeschlagen. die galerie stellt sich selbst zur diskussion.
www.theproposal.cc
eröffnung: 29.4.2015, 19-22 uhr
1-3.5.2015, 12-22 uhr.
---
annette ruenzler – open studio
haus 2, raum 1-2
eine gruppenausstellung mit annette ruenzler, michelle di menna und suse azone.
---
roman soroko – open studio
haus 2, raum 10
roman soroko arbeitet hauptsächlich mit dem medium film (16mm und s8mm). während dem gallery weekend zeigt er eine komplexe installation, welche material des direct cinema und handgezeichnete filme beinhaltet.
---
sophie macpherson – open studio
haus 2, raum 15
---
rudolf stüssi – open studio
haus 2 raum 26
ein merkmal der malerei rudolf stüssis ist die verstellung der gegenständlichkeit durch verschiebungen, durchgreifende linien und zerspaltungen. ein weiteres merkmal ist seine selbstentwickelte 5. (oder perverse) perspektive – eine neue auffassung des alten themas der dreidimensionalen darstellung in zwei dimensionen, welche eine krumme dynamische bewegung durch die bildfläche ermöglicht. sie beinhaltet die unsicherheiten der gegenwart, die willkür des lebens aber auch dessen bewegung, dynamik und humor.
www.rudolfstussi.com
sonntag, 3.5.2015, 14-17 uhr
---
marit neeb – open studio
haus 3, eg
ausgangspunkt der installationen, objekte und zweidimensionalen arbeiten ist marit neebs interesse für das potenzial von körpern, miteinander in resonanz zu treten. text und literatur, stimme und sprache, bewegung und choreografie begreift die künstlerin als verschiedene erscheinungsformen, ein und desselben phänomens und lässt sie in ihrem arbeitsprozess fliessend ineinander übergehen.
www.maritneeb.de/news
---
eemil karila – open studio
haus 3, 1.og
eemil karila ist ein finnischer künstler aus rovaniemi. seit 2008 lebt und arbeitet er in berlin. seine jüngste serie von gemälden und collagen behandeln ikonoklastische geschichtsschreibungen von himmel und hölle.
www.eemilkarila.net
---
studio robin resch: multiple modernities – china – brazil – eu
haus 4, 1.og
es wird eine auswahl von arbeiten aus der serie multiple brutalities vorgestellt. mit den mitteln der analogen photographie komponiert resch bilder von macht- und symbolarchitekturen. die moderne brasiliens trifft auf die prototypische bauwut chinas, mao performt den angelus novus und blickt entlang der europäischen betonwellen.
www.artoholics.com
2.+3.5.2015, 12-18 uhr.
---
philipp könig, eric winkler, charlotte duale, tina zimmermann und judith wollenberger – open studio
haus 4, 1.og
www.ericwinkler.de
www.charlotteduale.com
www.tinaz.net
2.+3.5.2015, 12-18 uhr
---
sabine springer – open studio
haus 4, 1.og
www.sabinespringer.de
---
soulbottles – open studio
haus 8 (schlosserei)
soulbottles sind "the worlds cleanest drinking bottles" und setzen mit kreativ gestalteten wasserflaschen auf nachhaltigkeit. ihr studio kann besichtigt werden, eine präsentation der soulbottles findet statt und ein streetart künstler gestaltet das tor von soulbottles um.
www.soulbottles.com
sonntag, 3.5.2015, 12-18 uhr
---
vera lehndorff und christopher roth: "AnnA (in progress)"
garage 49
5 monitore im fenster mit ton aussen
---
simon mullan – open studio und gruppenausstellung
garage 51
www.alanalake.co.uk
www.danielhoflund.com
www.rolandpersson.se
www.simonmullan.com
eröffnung: 29.4.2015, 19-21 uhr
---
artificial image goes video
kasino, 1.og, küche
wo künstler drucke für ausstellungen und editionen anfertigen lassen, präsentiert michael maria müller den entstehungsprozess von kunst – in einer dauerinstallation mit sechs monitoren. den anfang macht das 21-minütige video araki at work von andreas müller-pohle, aufgenommen 1996 in einem love hotel in tokio und 2011 erschienen in der photo edition berlin.
trailer
www.artificialimage.de
---
edition popcap launch
kasino, 1.og, kantine
popcap, der piclet.org preis für zeitgenössische afrikanische fotografie wurde 2015 zum vierten mal verliehen. die ausschreibung richtet sich an künstlerinnen und künstler, die sich fotografisch mit afrika und seiner diaspora auseinandersetzen.
alle arbeiten werden in einer auflage von 7 + 2 ap bei artificial image gedruckt. die edition umfasst werke von guillaume bonn, joana choumali, ilan godfrey, tahir karl karmali, dillon marsh, paolo patrizi, léonard pongo, zied ben romdhane, romaric tisserand und graeme williams.
www.piclet.org
eröffnung: 29.4.2015, 19-21 uhr
---
atelier julia schmidt / 140 k
kasino, 2.og
mark hamilton, alexander hempel, hanna kier, hans­-christian lotz, julia schmidt
"140 k features practitioners working with casts, frames, panels and pigment. a shared or common interest is the re­working of contemporary artifacts against a backdrop of today's integrated and networked landscapes. relentless vectors. it could have been a t­shirt, but we decided for the room."
eröffnung: 29.4.2015, 19-21 uhr
2.und 3.5.2015 12-18 uhr
---
atelier stefan behlau und dennis loesch / larry weekend
garage 58
"14 weitere veranstaltungen veranstaltungsfoto ändern
apr 29 exhibition opening larry weekend
gastgeber einladen bearbeiten öffentlich · gastgeber: marlene stark dennis loesch stefan
behlau paul, dennis und 4029 weitere freunde nehmen teil 6068 zusagen 11 teilnahme
unsicher 10.393 eingeladen freunde einladen freunde einladen stefanie gerke
wurde eingeladen. einladen اﺍلﻝخﺥوﻭرﺭيﻱ†يﻱوﻭسﺱفﻑ†deutsch · datenschutz ·
impressum/nutzungsbedingungen · cookies mehr facebook © 2015 karte anzeigen
FAHRBEREITSCHAFT – haubrok foundation FAHRBEREITSCHAFT herzbergstrasse 40-43, 10365
berlin-lichtenberg
opening april 29th 7 – 10pm may 1st – may 3rd
opening hours 2 – 7pm during gallery weekend larry weekend with anne ahrens
dennis loesch fresh white marlene stark robert lazzarini sarah bohn
stefan behlau stephen suckale FAHRBEREITSCHAFT herzbergstr. 40 – 43
lichtenberg exhibition opening larry weekend posten gefällt mir · kommentieren ·
teilen umut yasat, maura murnane, eemil karila und 470 weiteren gefällt das.
schreibe einen kommentar …marlene stark hat die veranstaltung erstellt. 13. april um
00:28 · gefällt mir · kommentieren schreibe einen kommentar …
jeder innerhalb und ausserhalb von facebook mit freunden chatten 30m julia stark web
isabell schrickel 16m dennis loesch 1h lars kranholdt web gudny gudmundsdottir mobil
lesley moon web britta thie mobil gudrun wurlitzer web jennifer chert mobil kate ruggeri
web katharina beck"
www.facebook.com/events/1565886190337955
eröffnung: 29.4.2015, 19-22 uhr
1.5.-3.5.2015, 14-19 uhr
---
am 29.4.2015 eröffnen in unserer nachbarschaft in der künstlerfabrik hb55 ab 19 uhr auch diverse ausstellungen.
www.hb55.de/gallery-weekend-2015
www.facebook.com/events/743529085764940
www.facebook.com/events/982257341792980
---
english version: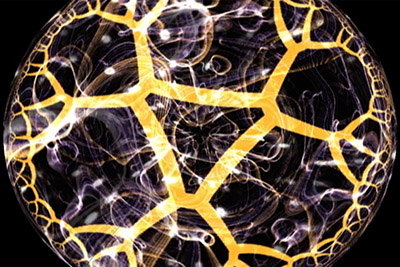 black flamingo – Invitation during Gallery Weekend Berlin
black flamingo presents noisy lines by LiCHTPiRATEN
tankstelle (gas station)
on the 29.4.2015 from nightfall onwards black flamingo will show noisy lines, an audiovisual installation by lichtpiraten.
a documentary of the installation will be shown during gallery weekend.
www.blackflamingo.eu
www.berlin-artist.info
---
on the same dates at Fahrbereitschaft:
gallery weekend special: friday-sunday, 1.-3.5.2015, 12-6pm
haubrok foundation
einsatzleitung / garage 50 / kasino
florian pumhösl – drawings
david claerbout – the quiet shore
mathias poledna – untitled (animation drawing)
unlimited – john smith – the girl chewing gum, 1976
dennis loesch – SK N E ST SSE , 2015
(archiv oskar-von-miller strasse 16, dennis loesch / michael s. riedel, 2000-2003, 2007)
additional works of the haubrok collection can be viewed on-site at FAHRBEREITSCHAFT.
opening reception: 29.4.2015, 7-9pm
on-site exhibitions at FAHRBEREITSCHAFT
1.-3.5.2015, 12-6pm (unless otherwise stated)
---
the tower is present – jeremie maret
gatekeeper's house
the zurich based gallery the proposal proposes for the first time to berlin. an exhibiton about its new guesthouse titled the tower and the gallery concept is on display at the gatehouse of FAHRBEREITSCHAFT. a proposal about the proposal.
www.theproposal.cc
opening reception: 29.4.2015, 7-10pm
1.-3.5.2015, 12-10pm
---
annette ruenzler – open studio
house 2, room 1-2
a group exhibition with annette ruenzler, michelle di menna and suse azone.
---
roman soroko – open studio
house 2, room 10
roman soroko is working mostly with the film medium (16mm and s8mm). during gallery weekend he will show a complex installation including for example direct cinema footage and hand painted films.
---
sophie macpherson – open studio
house 2, room 15
---
rudolf stüssi – open studio
house 2, room 26
one characteristic of rudolf stüssis paintings is the disguise of concreteness through displacements, drastic lines and fissuration. Another characterising feature is the self-developed fifth (or perverse) perspective – a new outlook on the topic of three-dimensional depiction in two dimensions, enabling a twisted dynamic movement through the painting's surface. it contains the uncertainties of the present, the capriciousness of life but also its movement, dynamics, and humour.
www.rudolfstussi.com
sunday, 3.5.2015, 2-5pm
---
marit neeb – open studio
house 3, ground floor
starting point of marit neeb's installations, objects and two-dimensional works is her interest in the potential of "bodies" to resonate with each other. text, literature, voice and language, movement and choreography are understood by the artist to be different forms of appearance of the same phenomenon that she merges smoothly throughout her working process.
www.maritneeb.de/news
---
eemil karila – open studio
house 3, 1st floor
eemil karila is a finnish artist from rovaniemi who lives and works in berlin since 2008.
his recent series of paintings and collages deal with iconoclastic historiography of heaven and hell.
www.eemilkarila.net
---
studio robin resch: multiple modernities – china – brazil – eu
house 4
a selection of works from the series multiple brutalities will be exhibited. using the medium of analogue photography, resch composes images of power and symbolic architecture. brazil's modern spirit meets china's construction mania, mao performs the angelus novus and gazes at europe's concrete waves.
www.artoholics.com
2.+3.5.2015, 12-6pm
---
philipp könig, eric winkler, charlotte duale, tina zimmermann and judith wollenberger – open studio
house 4
www.ericwinkler.de
www.charlotteduale.com
www.tinaz.net
2.+3.5.2015, 12-6pm
---
sabine springer – open studio
house 4
www.sabinespringer.de
---
soulbottles – open studio
soulbottles are "the worlds cleanest drinking bottles". creatively designed they focus on sustainability. the studio will be open to visitors, a presentation on the soulbottles will be given and a street art artist will design their door.
www.soulbottles.com
sunday, 3.5.2015, 12-6pm
---
vera lehndorff and christopher roth: "AnnA (in progress)"
garage 49
5 monitore im fenster, mit ton aussen
---
simon mullan – open studio and group exhibition
garage 51
www.alanalake.co.uk
www.danielhoflund.com
www.rolandpersson.se
www.simonmullan.com
opening: 29.4.2015, 7-9pm
---
studio julia schmidt / 140 k
kasino, 2nd floor
mark hamilton, alexander hempel, hanna kier, hans­-christian lotz, julia schmidt
"140 k features practitioners working with casts, frames, panels and pigment. a shared or common interest is the re­working of contemporary artifacts against a backdrop of today's integrated and networked landscapes. relentless vectors. it could have been a t­shirt, but we decided for the room."
opening reception: 29.4.2015, 7-9pm
2.+3.5.2015, 12-6pm
---
artificial image goes video
kasino, kitchen on the 1st floor
where artists produce prints for exhibitions and editions, michael maria müller presents the process of development of art in the form of a permanent installation with six monitors. the starting point is the 21-minutes long video "araki at work" of andreas müller-pohle, shot in a love hotel in tokio in 1996 and published in photo edition berlin in 2011.
trailer
www.artificialimage.de
---
launch: edition popcap
kasino, canteen on the 1st floor
in 2015, popcap, the piclet.org price for african contemporary photography, has been awarded for the fourth time. the call for proposals targets artists that engage with africa and its diaspora through photography.
all works are printed in an edition of 7 + 2 ap by artificial image. the edition contains works by guillaume bonn, joana choumali, ilan godfrey, tahir karl karmali, dillon marsh, paolo patrizi, léonard pongo, zied ben romdhane, romaric tisserand and graeme williams.
www.piclet.org
opening reception: 29.4.2015, 7-9pm
---
studio stefan behlau and dennis loesch / larry weekend
garage 58
"14 weitere veranstaltungen veranstaltungsfoto ändern
apr 29 exhibition opening larry weekend
gastgeber einladen bearbeiten öffentlich · gastgeber: marlene stark dennis loesch stefan
behlau paul, dennis und 4029 weitere freunde nehmen teil 6068 zusagen 11 teilnahme
unsicher 10.393 eingeladen freunde einladen freunde einladen stefanie gerke
wurde eingeladen. einladen اﺍلﻝخﺥوﻭرﺭيﻱ†يﻱوﻭسﺱفﻑ†deutsch · datenschutz ·
impressum/nutzungsbedingungen · cookies mehr facebook © 2015 karte anzeigen
FAHRBEREITSCHAFT – haubrok foundation FAHRBEREITSCHAFT herzbergstrasse 40-43, 10365
berlin-lichtenberg
opening april 29th 7 – 10pm may 1st – may 3rd
opening hours 2 – 7pm during gallery weekend larry weekend with anne ahrens
dennis loesch fresh white marlene stark robert lazzarini sarah bohn
stefan behlau stephen suckale FAHRBEREITSCHAFT herzbergstr. 40 – 43
lichtenberg exhibition opening larry weekend posten gefällt mir · kommentieren ·
teilen umut yasat, maura murnane, eemil karila und 470 weiteren gefällt das.
schreibe einen kommentar …marlene stark hat die veranstaltung erstellt. 13. april um
00:28 · gefällt mir · kommentieren schreibe einen kommentar …
jeder innerhalb und ausserhalb von facebook mit freunden chatten 30m julia stark web
isabell schrickel 16m dennis loesch 1h lars kranholdt web gudny gudmundsdottir mobil
lesley moon web britta thie mobil gudrun wurlitzer web jennifer chert mobil kate ruggeri
web katharina beck"
www.facebook.com/events/1565886190337955
opening reception: 29.4.2015, 7-9pm
1.-3.5.2015, 2-7pm
---
on 29.4.2015 at 7pm several exhibitions will be opened in our neighbourhood at the artist factory hb55.
www.hb55.de/gallery-weekend-2015
www.facebook.com/events/743529085764940
www.facebook.com/events/982257341792980
---